RELAXING BODY BALM
Organic Muscle Pain Relief Recipe
SKU:
AW002
Regular price

€23,00

Sale price

€19,55
This balm is made of healing plants and herbs from Mount Athos, with 96.7% natural origin ingredients. Naturally scented from the refreshing eucalyptus oil, giving an invigorating forest aroma. Perfect for hydrating, soothing and comforting overworked and tired muscles, delivers immediate relieving effect. Relax, unwind and ease tight muscles for a renewed sense of energy and wellbeing.
Thanks to its unique combination of organic eucalyptus extract and essential oil together with organic mint extract and menthol, Athonites Relaxing Body Balm helps release body tension.
Concern: muscle pain and soreness, common cold symptoms (nasal congestion, difficulty in breathing, chest pain)
Key ingredients: eucalyptus, peppermint, rosemary, lavender, menthol, capsaicin
Benefits: eases tight muscles, immediately relieves from pain and breathing difficulties
Skin type: all skin types
Texture: rich creamy balm
Fragrance: sharp, spicy, forest
Formula:
96.7% Natural Origin Ingredients
Aqueous Infusion Of 5 Organically Certified And Wild Harvested Herbs
Naturally Scented With Organic Eucalyptus Essential Oil
Natural Preservative - Natural Silicone Alternative
Dermatologically Tested
Directions for Use

MASSAGE GENTLY 2 – 3 TIMES A DAY OR AS NEEDED. DO NOT USE ON BROKEN SKIN OR NEAR ANY MUCOUS MEMBRANE. WASH HANDS WELL AFTER USE.

Tips
- For athletes: ideal to use during warm up and after intense workout.
- For common cold symptoms: apply and rub a small amount to chest area to facilitate breathing during sleep. In case of nasal congestion, apply near nose with a cotton bud and take a deep breath.
- For headache relief apply a small amount on your fingertips and then massage the forehead and both temples.
Ingredients

INCI List
Aqua, Olea Europaea Fruit Oil*, Cetearyl Alcohol, Ethylhexyl Stearate,
Glyceryl Stearate, Glycerin*, Hydrogenated Ethylhexyl Olivate,
Methyl Salicylate, Ceteareth-20, Menthol, Tocopherol, Maltol,
Panthenol, Xanthan Gum, Eucalyptus Globulus Leaf Oil*, Allantoin,
Rosmarinus Officinalis Leaf Extract*, Chamomilla Recutita Flower/Leaf/Stem Extract,
Eucalyptus Globulus Leaf Extract*, Lavandula Angustifolia Flower Extract*,
Mentha Piperita Leaf Extract*, Bisabolol, Glycine Soja Oil, Sodium Phytate,
Polyquaternium-80, Hydrogenated Olive Oil Unsaponifiables,
Caprylic/Capric Triglyceride, Ethoxydiglycol, Limonene, Tocopheryl Acetate,
Calendula Officinalis Flower Extract, Plantago Major Leaf Extract,
Sideritis Perfoliata Flower/Leaf/Stem Extract, Vitis Vinifera Leaf Extract,
Capsicum Frutescens Resin

**ORGANIC INGREDIENTS
Share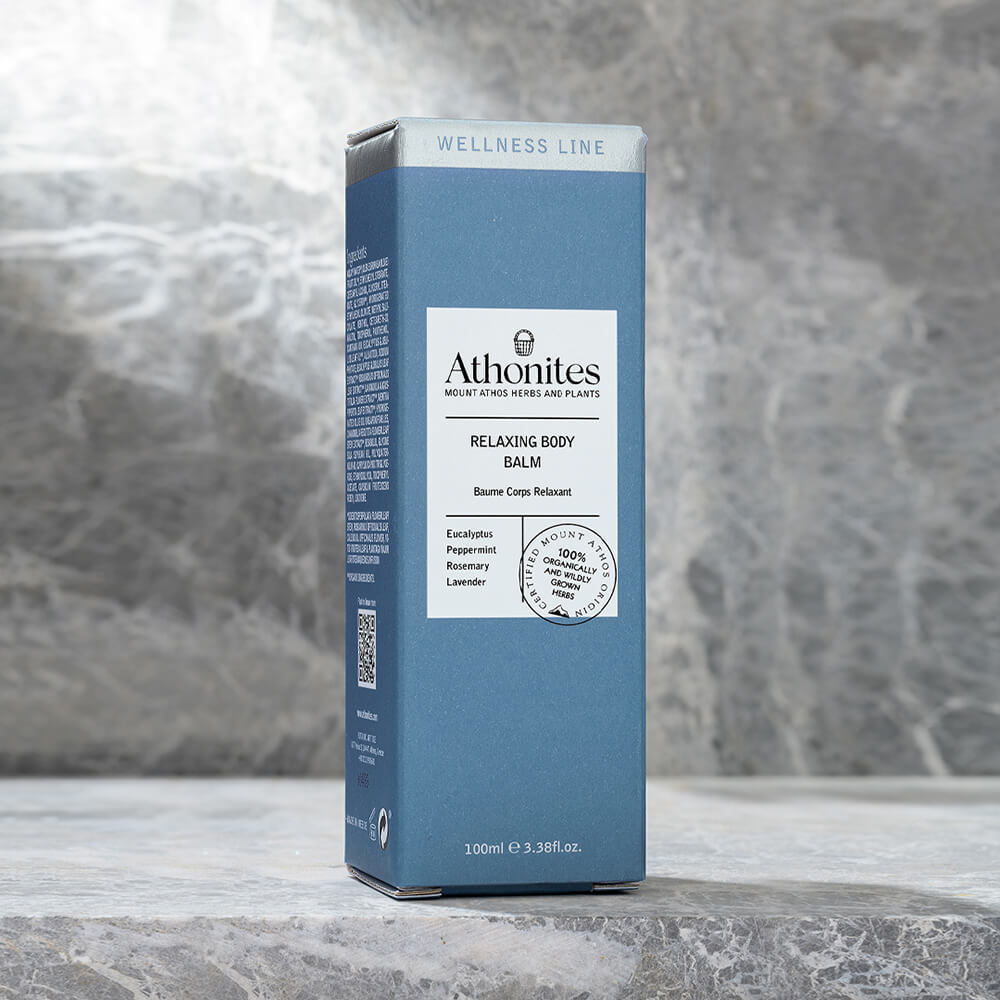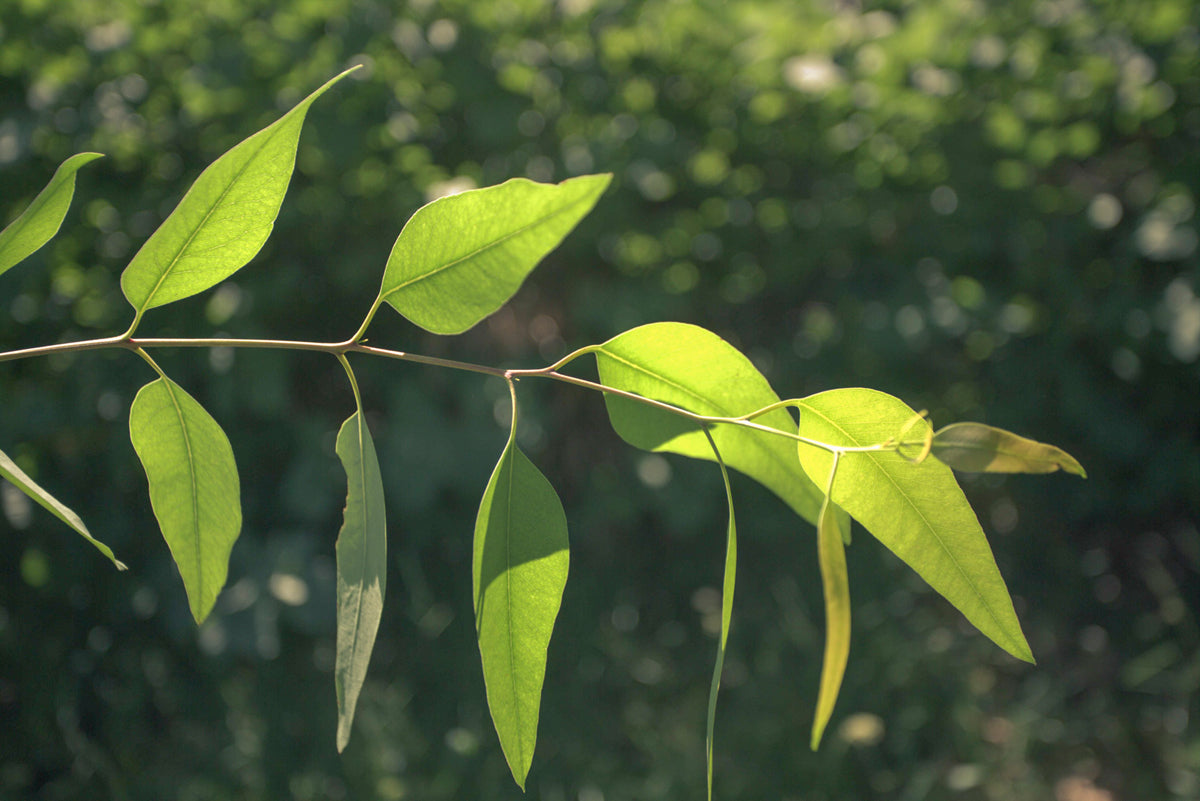 EXTRACTS FROM MOUNT ATHOS
ORGANIC EUCALYPTUS LEAF EXTRACT - facilitates breathing, soothes common cold symptoms such as nasal congestion, chest pain and cough, muscle soreness and relieves tired and overworked muscles
ORGANIC PEPPERMINT LEAF EXTRACT - analgesic and stimulating properties, relaxes muscle tension and soreness and facilitates breathing by relieving nasal congestion
ORGANIC ROSEMARY LEAF EXTRACT - antioxidant, tonic and astringent, stimulates local blood circulation
ORGANIC LAVENDER FLOWER EXTRACT - relieves tension and stress and takes away feeling of muscle soreness
ORGANIC CHAMOMILE FLOWER/LEAF/STEM EXTRACT - soothing and anti-inflammatory action
AQUEOUS INFUSION OF 5 ORGANICALLY CERTIFIED AND WILD HARVESTED HERBS - enhances antioxidant and anti-inflammatory action of the formula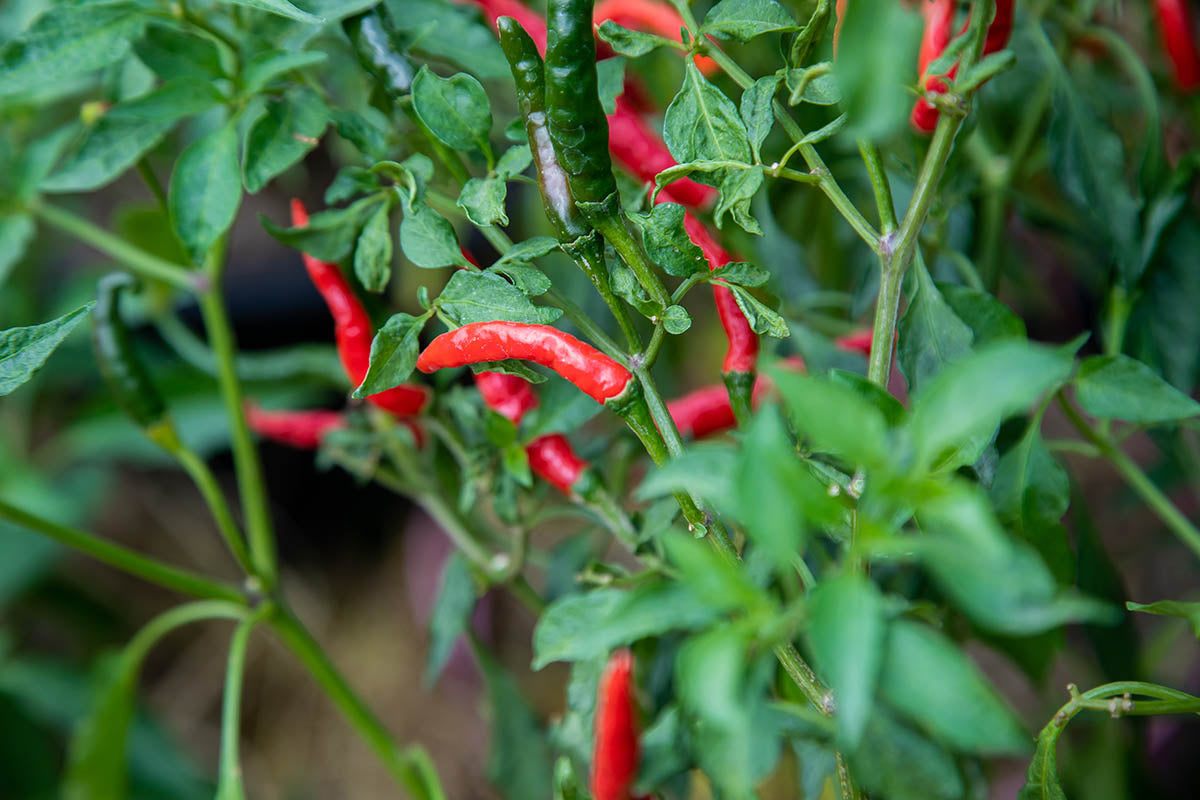 COMPLEMENTARY ACTIVE INGREDIENTS
CAPSICUM OLEORESIN - relieves muscle and joint pain
MENTHOL - analgesic and cooling, comforts sore and tired muscles and improves nasal breathing
METHYL SALICYLATE - analgesic and anti-inflammatory action, relieves body aches, muscle and joint pain associated with backache, arthritis, strains and sprains
ORGANIC EUCALYPTUS ESSENTIAL OIL - soothes muscle and joint pain, comforts tired and overworked muscles and reduces symptoms of common cold such as nasal congestion, difficulty in breathing and cough thanks to its anti-inflammatory and antimicrobial properties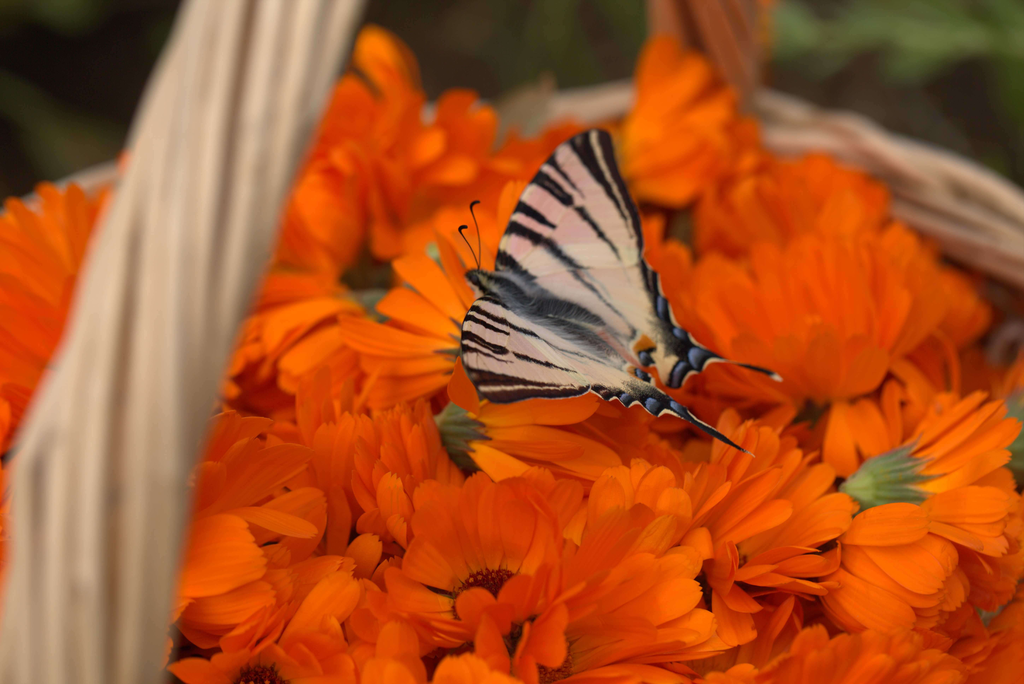 COMMITMENTS
96.7% NATURAL ORIGIN INGREDIENTS
AQUEOUS INFUSION OF 5 ORGANICALLY CERTIFIED AND WILD HARVESTED HERBS
NATURALLY SCENTED WITH ORGANIC EUCALYPTUS ESSENTIAL OIL
NATURAL PRESERVATIVE
NATURAL SILICONE ALTERNATIVE
DERMATOLOGICALLY TESTED
CLEAN FORMULATIONS
CRUELTY
FREE
NATURAL
ΙNGREDIENTS
PURE WATER FROM
MOUNT ATHOS
SPRINGS
ECO-FRIENDLY
PACKAGING
RECYCLABLE